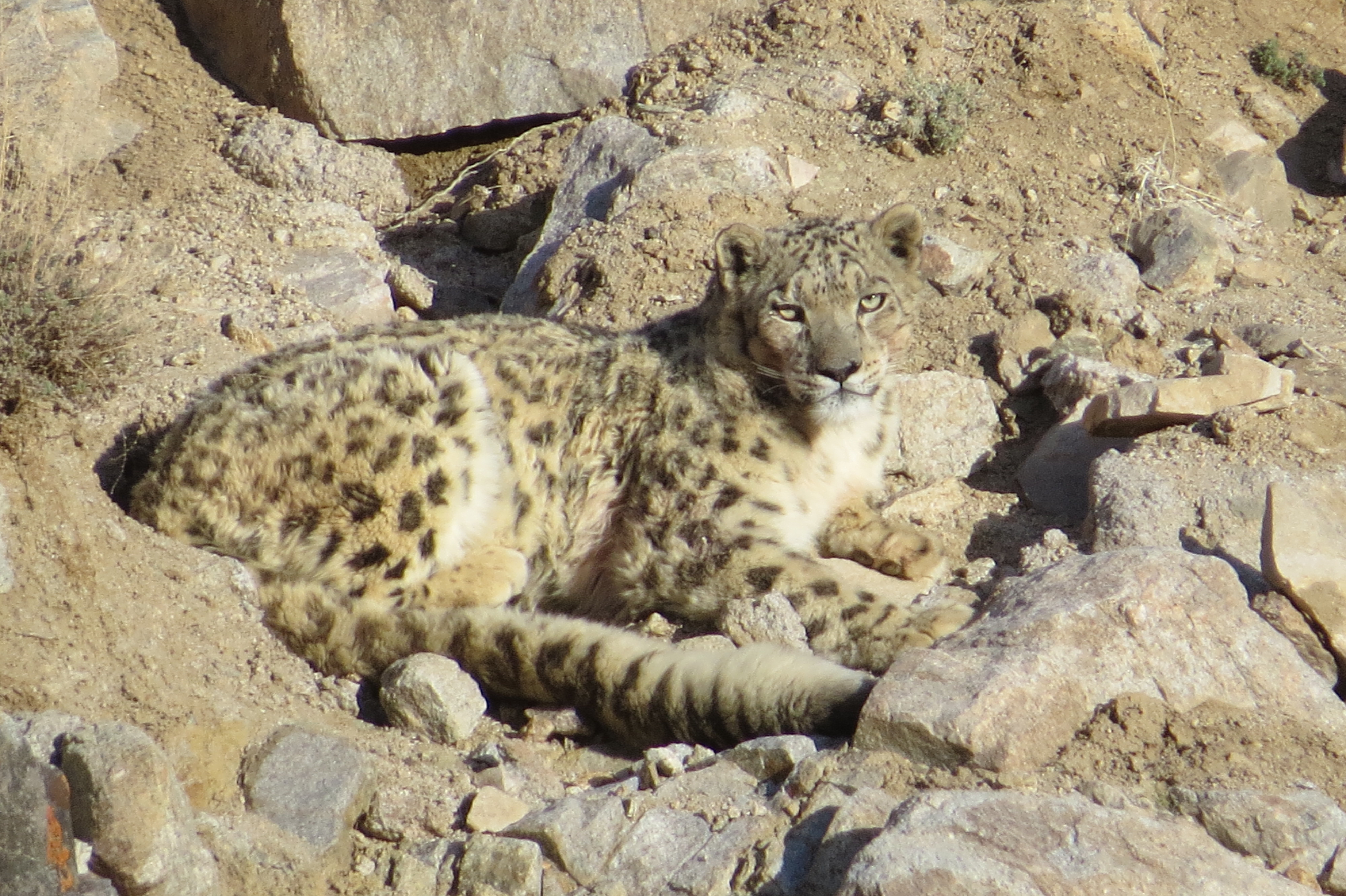 Picture courtesy Snow Leopard Lodge, Ulley, Ladakh
Ulley village that lies about 2 hours due west of Leh is the latest hot spot for spotting the elusive Snow Leopard in his natural terrain, along with such other rarely seen fauna like the Ibex, Blue sheep, Urial, Tibetan antelope, Shapo, Himalayan fox, the Himalayan wolf, snow cock, lammergeier, Himalayan griffon, marmot and the Tibetan hare. Added to this adventure is the charm of staying with a Ladakhi family in a remote corner surrounded by but just a few homesteads and massive mountains, snow clad for most part of the year. It is situated at 13000 feet ASL.
The rugged mountain terrain also means that safaris cant be conducted from the comfort of a jeep but entails much walking and trekking! The tourist numbers hence stay low. The whole region is exclusive to yourselves.
Over the next six to eight days you could set out exploring the three valleys for the elusive game, accompanied by an expert trekker & naturalist, who is a local and knows the area better than anyone else.