RURAL OLYMPICS: QUILA RAIPUR, PUNJAB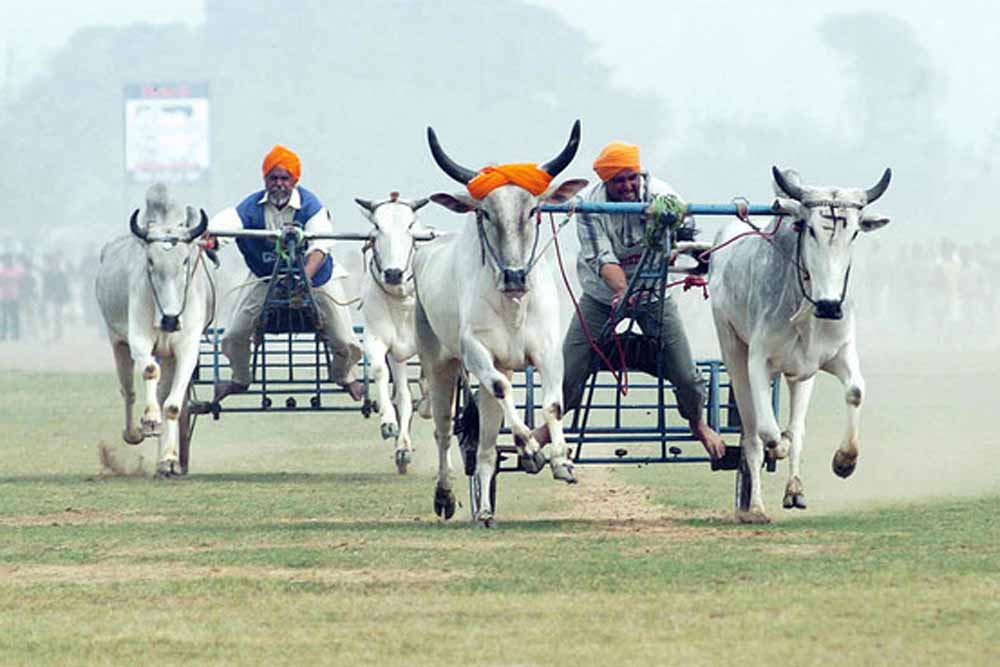 Intrinsic to the spirit of Punjabiat, is an immense love of sports. In Punjab, about 70% of the population live in villages. It is but natural for this sturdy community to have it's own rural games. It may be recalled that Guru Hargobind, the fifth apostle of the Sikhs, adopted a more secular & militaristic approach to governance. It was under his 'padshahi'(kingship), that Akal Takht Sahib, the supreme temporal authority of the Sikhs was established. It is here that for the first time, the Guru encouraged wrestling bouts. It was a harbinger for the tremendous spread of this sport in rural Punjab. So much so, wrestling & Kabaddi, the two foremost & robust sports became integral part of village life. Promising wrestlers are adopted by the villages & their proper training & diet is taken care of.
The Quila Raipur Rural Sports Festival is held at the Grewal Sports Association Stadium, Quila Raipur, every winter. The major attraction of the five-day festival this time would be not only the traditional rural sporting events, including bullock cart races, camel race, dogs race, sack lifting and team events like kabaddi but also some regular events, including Bhagwant Gold Cup Hockey Tournament, both for men and juniors, air pistol shooting, cycling, track and field, equestrian events, including tent pegging, and tug of war.
The organisers plan to make the event more memorable by going high tech, Online cameras and huge screens are expected to give the spectators a closer view of not only the actual events but also the cultural evening on all three days of the festival. From the traditional front, participation by "bazigars" (dancers) has been confirmed. Loading and unloading of carts and tractor-trailers, tractor races, some super human feats, including lifting of a plough with teeth, pulling of a loaded tractor with teeth or hair, getting a loaded truck move over the belly of the performer and riding two horses simultaneously. A contingent of Nihang Sikhs (veteran warriors of Sikh armies) would also enliven proceedings with its superb breathtaking display of traditional games and sports, including trick horse riding, gatka and sword display. The winners of various events would get attractive cash and other prizes.