INDIAN ART & ARCHITECTURE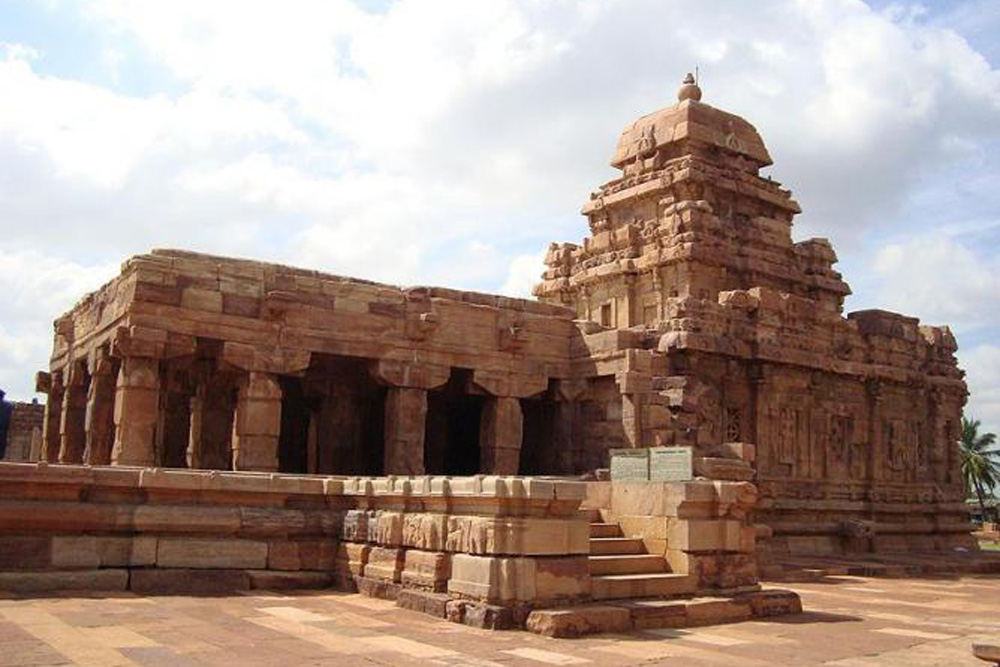 The earliest examples of Indian art & architecture dates back to 500AD, when the Buddhist & Jain monks started carving their living cells. The whole cave mountains were excavated & beautiful carvings into temples & museums resulted by their efforts of over centuries. Some of these survive to this day in Ajanta & Ellora caves. The themes were primarily the life of lord Buddha. These are much like Aesop's Fables & therefore must have drawn upon a common pool of folklore. Floral & foliage motives, along with pictures of renowned beauties & the merchants of silk route abound in Ajanta Caves.At Ellora, an entire mountain has been excavated. The kailasantha cave temple remains one of the true wonders of the world of art.
The chariot of Pandava brothers, carved out of freestanding rocks, at Mahabalipuram, similarly reflect the earliest example of Hindu temple architecture. South Indian temples were surrounded with high walls & encompassed hundreds of acres of land, their towering gilded 'Gopuram' pyramids, over each major entranceway, visible from many miles around.
North Indian freestanding rock & brick temples were begun during the Gupta period. The distinctive shikhar-tower rises steeply over the sanctum sanctorum, inside which the icon of the goddess is installed. The Ganges in Varanasi is lined with such temples.
Rajput & Mughal palaces that continue to fascinate visitors were built as mighty fortresses. The Red Fort in Agra is the best preserved example of Mughal Empire in miniature, a bastion of martial extravagance with it's marble topped pearl mosque, harem quarters, handsomely pillared halls of public & private audience.
In the 11th century the ruling Sultans of Delhi, brought Persian painters to enrich the fabric of Indian paintings. The blend of Mughal & Indian art is most brilliant in Mughal miniature paintings. The themes are royal palace life & hunt. However, Rajput school of art is dominated by loves of lord Krishna. Luminosity of colour including vivid use of Gold, minute detail in every feature of human, animal, vegetative & floral life & harmonious balance in design rank the best of Mughal & Rajput painting among the world's finest art. The most famous of such artistes were Akbar's Basawan & Dasawant & Jahangir's Govardhan. Several of Dasawant's most luminous illustrations of the Persian translation of the Mahabharata can be seen in Jaipur's City Palace Museum.
Each of the princely states encouraged their own artists & therefore, developed distinct 'schools'. Jaipur paintings emerged as distinctly different to say the Udaipur or Bikaner schools. But predominantly, the themes of Rajput painting remained steadfast around lord Krishna & his legendary life. It is the figure styles as well as the general design of these various schools that differ from one & another..