Hyderabad of Nizams & Diamonds!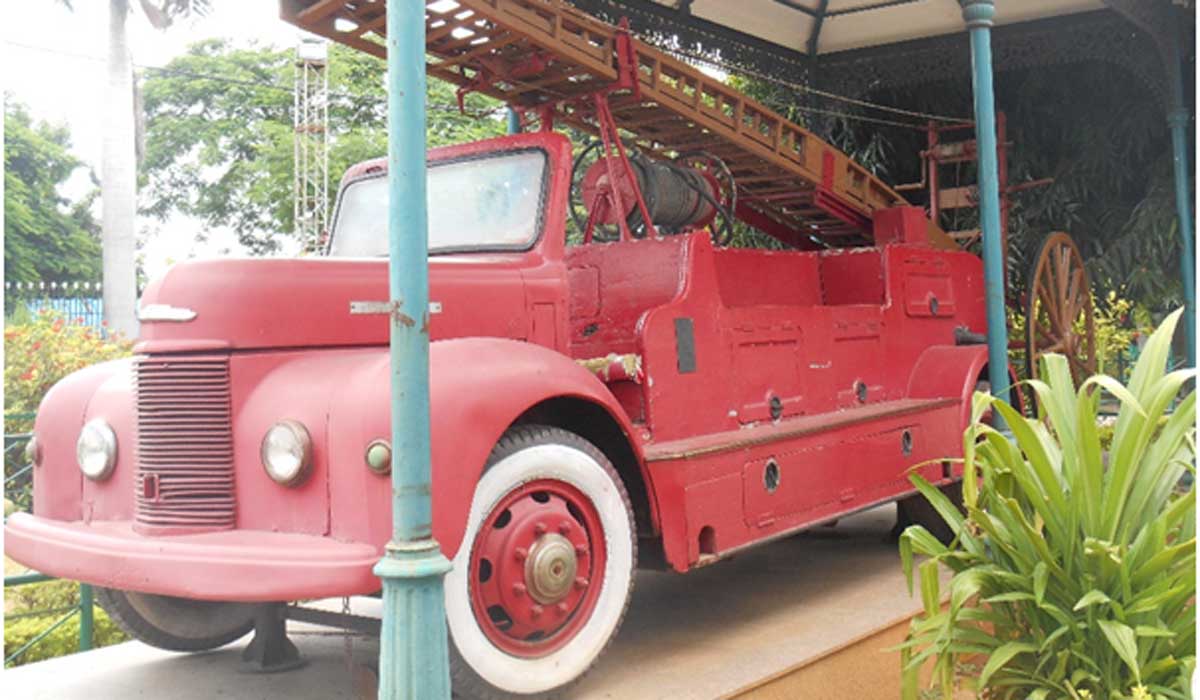 Early 20th century Fire Tender at Salar Jung Museum, Hyderabad
Historian Charles Allen avers that it was to the hilltop fortress of Golconda, the 'round hill', also popularly called the Shepherd's Hill, which today lies in the heart of modern city of Hyderabad, that fortune hunters were drawn from every corner of the world – for Golconda was the treasure-house of India, the greatest market-place in the world for precious Gems & Pearls!
The treasure seekers included the French diamond merchant Tavernier, who visited the City in it's heyday in the 17th century, his imagination fired by an egg-sized 280-Carat Golconda Diamond, he had momentarily held in the Mughal court of Aurangzeb. This great Mughal Diamond now resides in Smithsonian Museum, in a much attenuated form as the 45.5-Carat Hope Diamond.
Of course, who can forget the journey of the all-time greatest Koh-i-noor Diamond, from Golconda to the Tower of London!
Today, Hyderabad has an Int'l A/port and a Domestic Terminal, well-connected from all other major Indian cities of Delhi, Mumbai, Jaipur, Bangalore, Calcutta, Lucknow, Chandigarh & many more.
The delightful city of Hyderabad has no dearth of good accommodation, which includes the Fabulous Taj Falaknuma Palace, sitting atop a high hill;the Taj Krishna & the Taj Deccan.
Some of the best sightseeing opportunities include the Golconda Fort, Qutabshahi Tombs, Salar Jung Museum, Chowmahalla Palace and the Charminar.