14 DAYS Best of Gujrat
Destinations covered
:Ahmedabad > Balaram  > Dasada > Gondal

> Gir

  > Diu 

> Mumbai.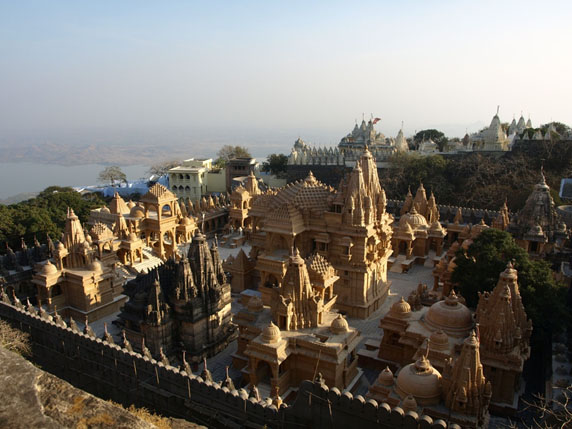 Pic by Manfred Jungmann
Best time to travel : October to March
The Tour of Gujrat begins in Ahmedabad, a UNESCO world heritage city, built in the c.1411, when there were no motor cars to commute, and men largely travelled on foot. Here, in the narrow lanes you will yet see the glimpses of life that went on undisturbed, for communities engaged in earning a livelihood, sitting on the threshold of their houses, pursuing hereditary crafts!
Your next destination is Balaram Palace, once the hunting resort of the Nawabs of Palanpur and now a heritage hotel. For those of an intrepid traveller, wishing to visit the utterly exquisite Dilwara Jain Temples at Mount Abu (Rajasthan), the drive is no more than about 4 hours, for a couple of nights.
The next port of call is Dasada, but not before you have done your sightseeing of  Rani-Ki-Vav (Stepwell / UNESCO world heritage) and the beautiful Modhera Sun Temples! Your stay at Dasada is the Rann Riders Camp, where you will be driven in jeeps to the Little Rann of Kutch, habitat for the Asiatic Wild Ass. This will also include visit to the colourful Rann villages and Market walks!
From here on you shall proceed to Gondal, an erstwhile princely state known for 'Tax-less economy'! and visit the Naulakha Palace, a festive of stone carvings, exquisite jharokas & pillared courtyards! The Royal Garages hold an extensive collection of vintage Cars & Carriages!
Your drive of 3.3 hours, through Junagarh, where you will visit the Uparkot Fort, an extensive & heavily fortified citadel, takes you to Gir , the last bastion of the Asiatic lion. It is also home to the highest population of elusive Leopards, making it one of the best destinations to photograph these animals!
Your tour ends in Diu, with a fascinating history and was under Portuguese dominion till 1961!
This tour can be coalesced with many other destinations in India.
You may be pleased to call for a detailed itinerary and a quotation.
Click here