FESTIVALS OF RAJASTHAN
The Rajasthani's love for colour and joyous celebrations is proved by the elaborate rituals and the gay abandon with which he surrenders himself to the numerous fairs and festivals of the region. In addition to the festivals celebrated by the Hindus, Muslims and others, there are also the traditional fairs.
There are animal fairs, there are religious fairs and there are fairs to mark the changing seasons. In fact, celebrations occur almost round the year and are a splendid opportunity for the visitor to gain an insight into the life of the Rajasthan. Other than the traditional fairs, recently established festivals that involve elephants, camel races, dance and music have been specially organized for the tourists.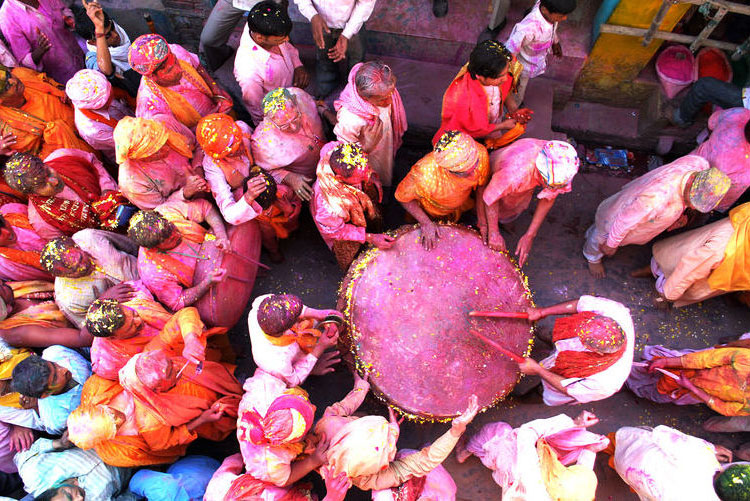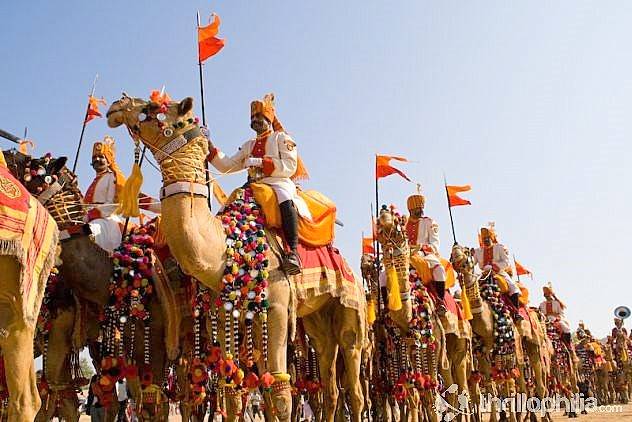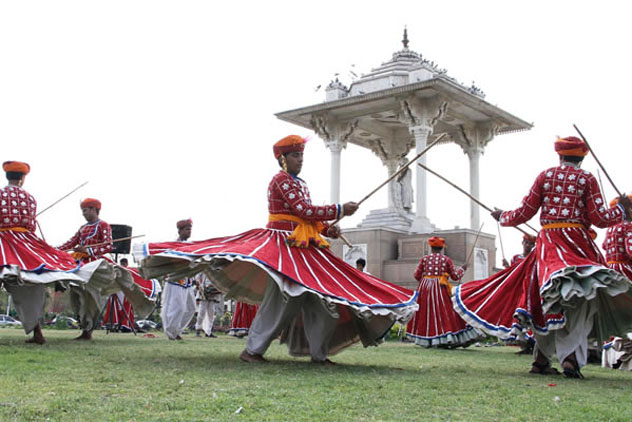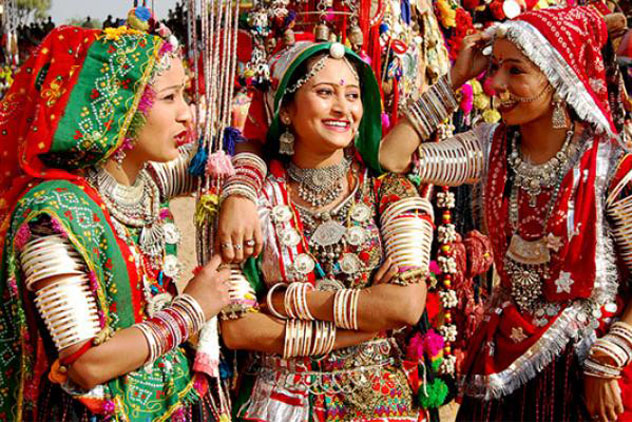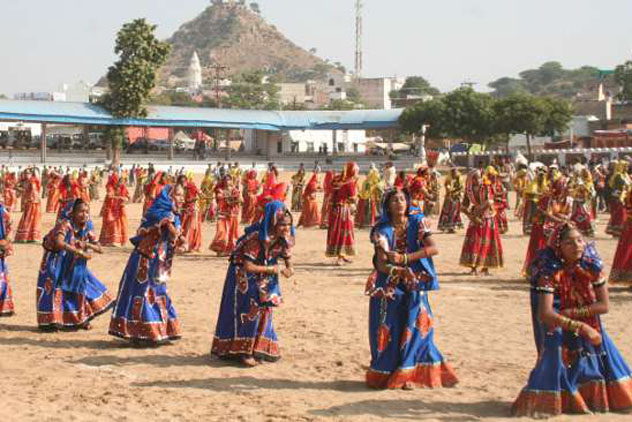 Nagaur fair, Nagaur (January – February):
Essentially an animal fair, it provides an opportunity to participate in some of the local sports.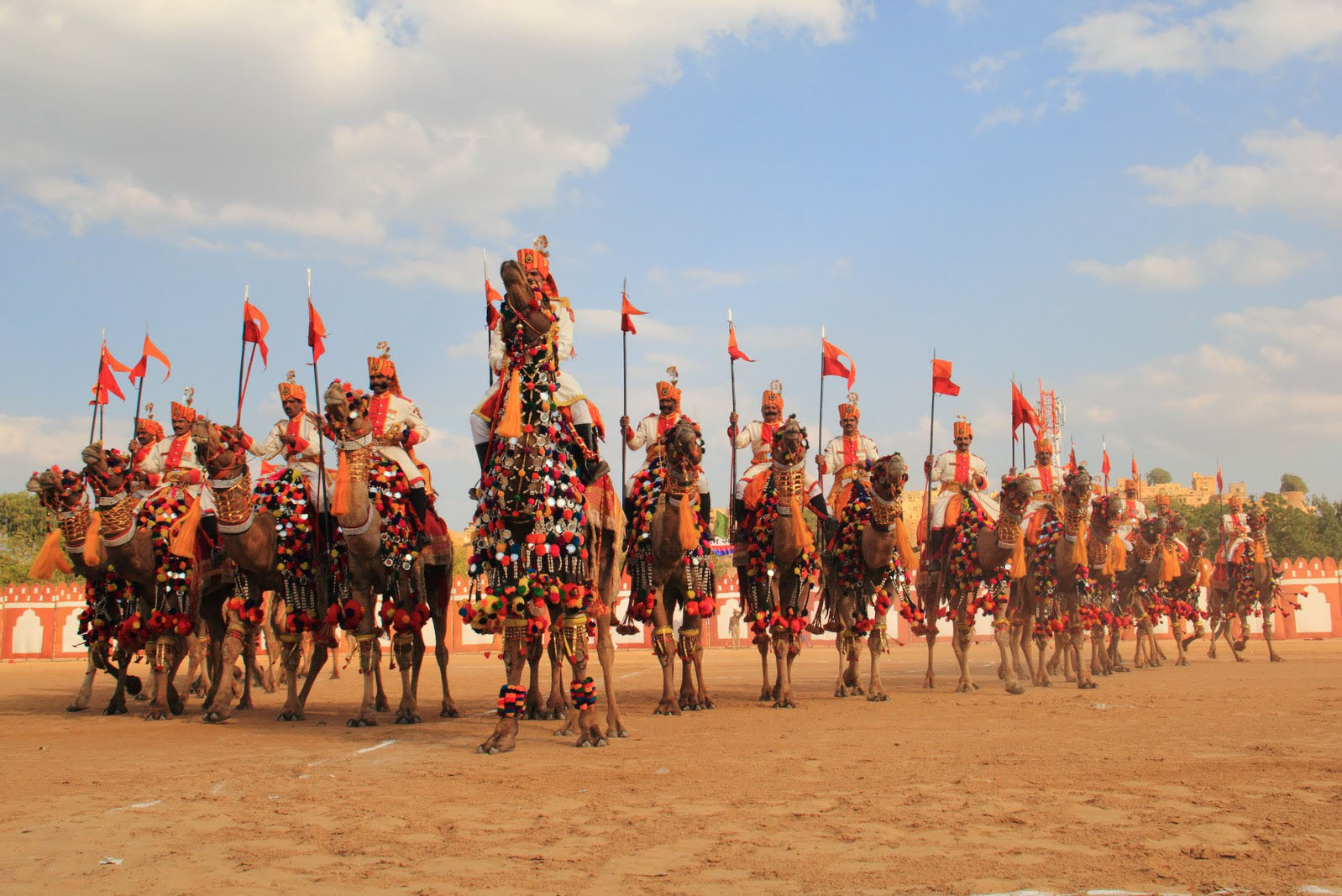 Desert Festival, Jaisalmer (January – February):
One of the most popular of all festivals, it is a journey into the heart of the desert, the golden city of Jaisalmer that has a charm of its own. A true show on the sands which attracts even the much travelled visitor.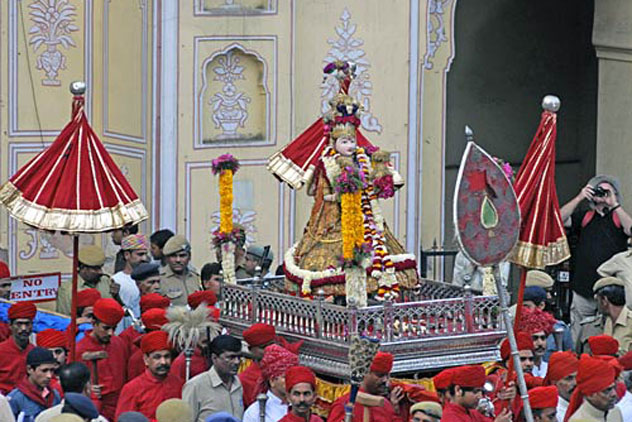 Gangaur, Jaipur (March – April):
A festival devoted to goddess Parvati, the consort of Lord Shiva. It is time for young girls to dress up in their finery and pray for grooms of their choice while the married woman pray for the well-being of their husbands. This 18-day festival is laced with various activities and culminates in a grand procession marking the arrival of Shiva to escort his bride home.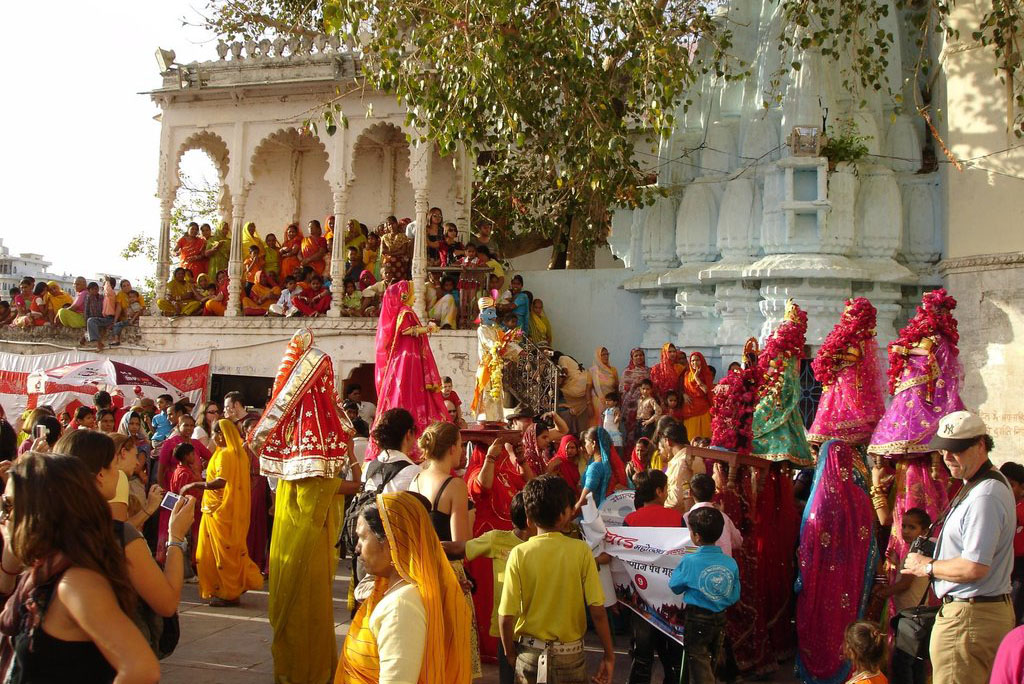 Mewar Festival, Udaipur (March – April):
A festival to welcome the spring season. There is song, dance, procession, devotional music and fireworks where almost everybody participates.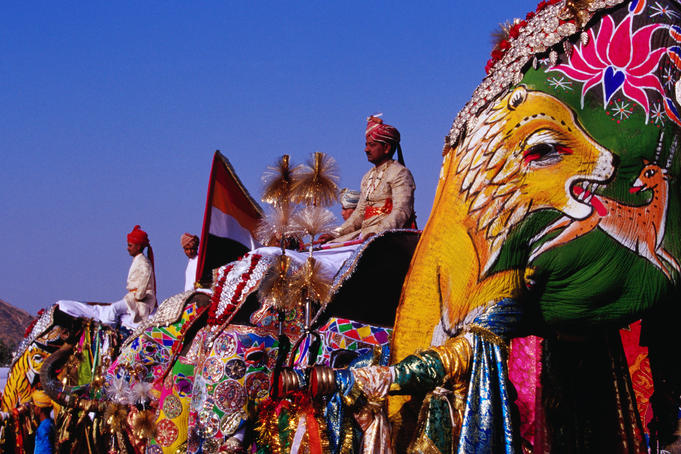 Elephant Festival, Jaipur (March – April):
A festival to celebrate Holi, this is a great occasion for the visitor to watch several elephants sports and also play this festival of colors. A show is organised with the elephants turning out in their best finery.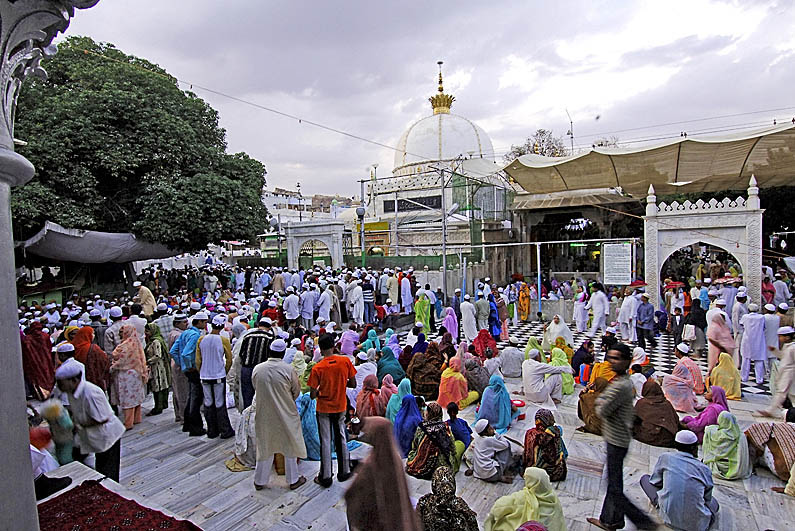 Urs Ajmer Sharif, Ajmer (According to Lunar calendar):
Held in the memory of the revered Sufi Saint Khwaja Moinuddin Chisti, it is an occasion for thousands of believers to congregate at the shrine and offer their prayers. All of Ajmer seems to take on a festive air and several programs are organized to mark the festivals.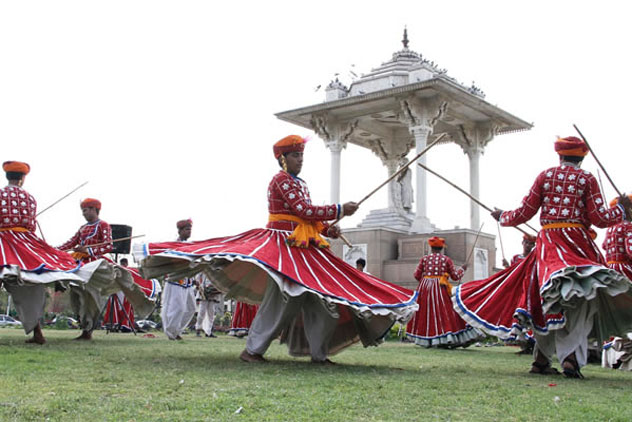 Summer Festival, Mt. Abu (June):
Organized in the only hill station of Rajasthan, this is the coldest place at this time of the year. Folk dances and a general atmosphere of gaiety prevails in this tiny hill resort and the tourist has ample time to relax and enjoy himself.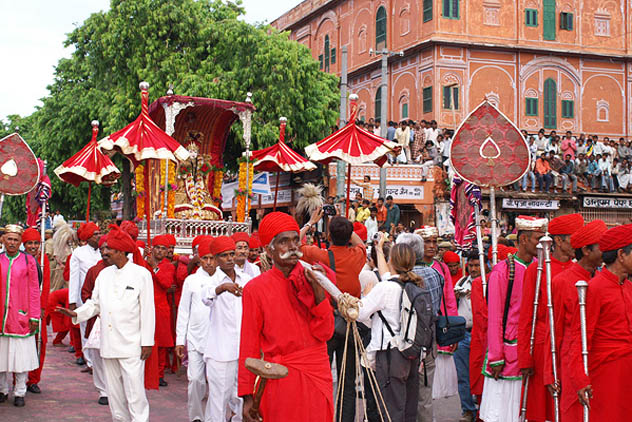 Teej, Jaipur (July – August):
A festival to mark the advent of monsoon. Processions, woman dressed in bright colours and a lot of merriment prevails during Teej. Essentially a woman's festival, it is interesting to watch them enjoying in groups and at various bazaars where they turn up to shop in all their finery.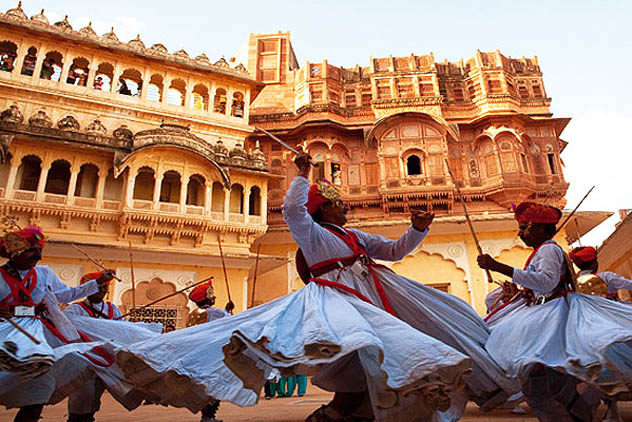 Marwar Festival, Jodhpur (October/November):
A festival devoted mainly to music and dance of the Marwar region. This is a festival that allows the visitor to understand and enjoy the folk traditions of this part of the state.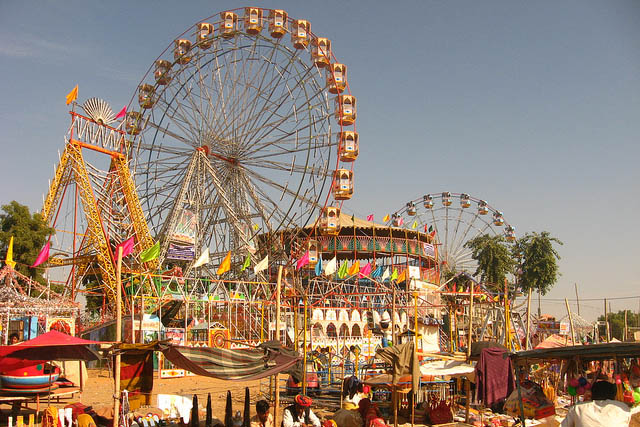 Puskhar Fair, Ajmer (October/November):
An enchanting desert city which comes alive with music and dance. It is fast gaining popularity to see some unusual folk performances, camel race, camel dance etc. here.
Please get in touch with us for a detailed itinerary.