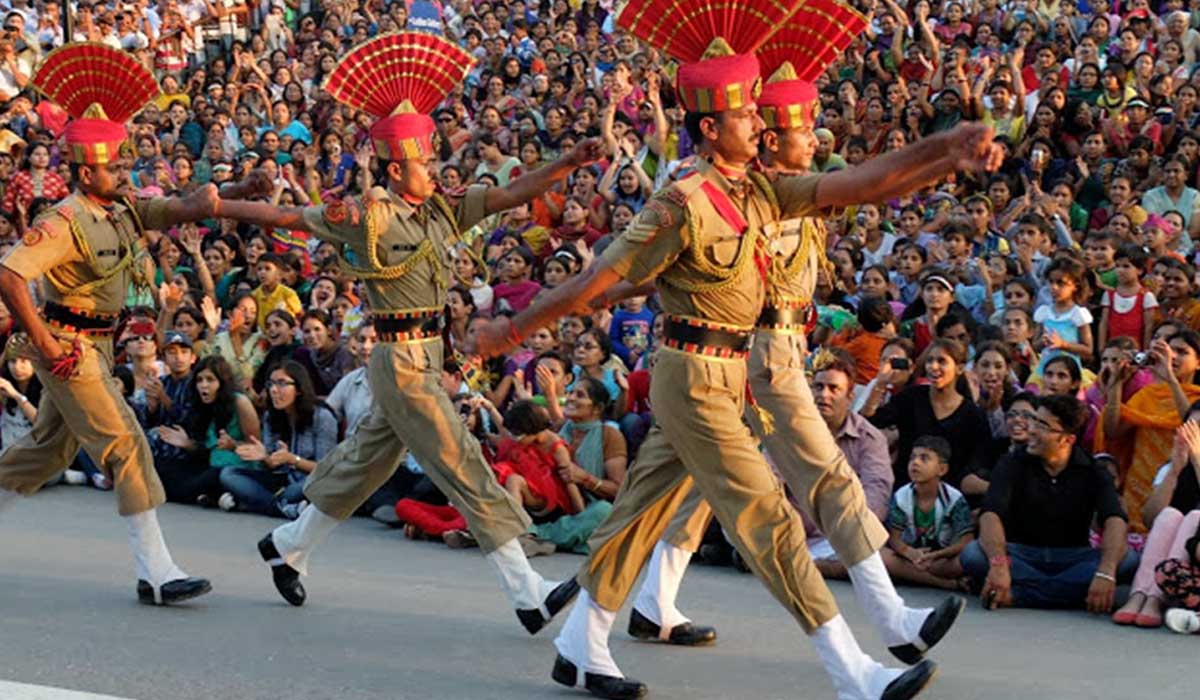 An Extension Tour of Amritsar will take you to Punjab to witness the Golden Temple, Wagah Border & many more interesting sites, very different from what you have seen elsewhere in India! Punjab is home to the sturdy Sikhs who have earned their merit in the Battlefields all over the world, including the two World Wars, Anglo-Afghan campaigns & the two wars against Pakistan!
They are also, according to Cunningham, the "Finest peasantry the world has ever seen"!
Your trip will take you to witness the evening, Palkhi Sahib ceremony at Golden Temple. The Holy Granth (Book) has been ordained by the 10th apostle of the Sikhs to be the final arbitrator of the destiny of this community. It has been given the status of a living apostle and as such must be, with great obeisance, be prepared to go to sleep at night. The religious function for this preparation envisages the carrying of the book in a gold palanquin to it's nightly resting place, in a procession, heralded by traditional trumpets and kettle drums, amidst ecstatic religious fervour. Your personal guide will accompany you and post you at a strategic place to watch his ceremony as he explains the significance.
You shall also drive into the city, on a horse-driven buggy or the duggiwallah, savouring as you do the sights & sounds of Amritsar. The programme includes, a visit the Jallian Wala Bagh, Visit the Golden Temple kitchen, where thousands of devotees are served meals every day totally free of costs.
Optional Lunch at 'Bharawan Ka Dhaba' typically serving rich Amritsari food.
Take a guided walking tour of the main markets around the Golden Temple.
This evening proceed to the Wagah border to witness the Flag lowering ceremony.
There are several very good hotels including Taj Svarna and the Ranjit's Svaasa to stay!